When talking about marriage, many will feel excited. Which is not the case, that's the day I've been waiting for. Everything wants to be perfect, including pictures of happy days that will be booked to be a memory for old age.
Then begins the story of the journey of finding the ideal photographer to record beautiful moments on a happy day later. But this is often the dilemma and problem of the bride and groom. They do not know how to make sure everything goes smoothly. Eh not only does the ceremony have to go smoothly, but your 'declaration' with the photographer must also be smooth and clear.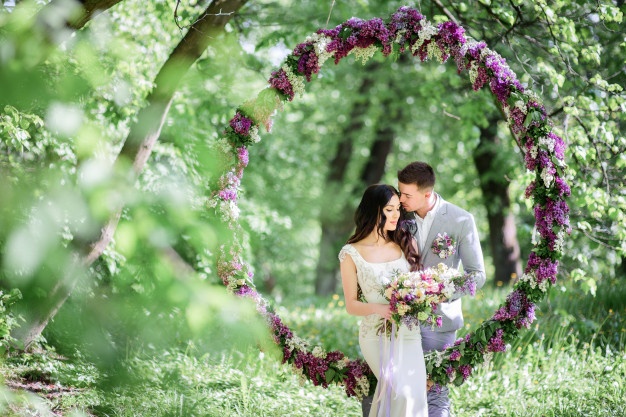 So, for the bride and groom out there, here are 10 things you need to know how to hire a photographer for your event later:
1. Review artworks
First thing first, the first thing you have to do is you have to review or see for yourself the work of the photographer. See for yourself their work whether it really suits your taste or not. Easy to say, stalk all their pictures until they run out on Facebook, Instagram and so on.
2. See public feedback
Take a look at the artworks and if you are interested, the next step is to go through all the feedback and comments of their previous customers. If you know one of their customers, you better ask yourself with their customer. Remember, beautiful pictures do not necessarily promise a journey to get a 'beautiful' album too.
3. Fits the budget
Beautiful picture. Feedback was great. So you can already start looking at the packages offered. Does it fit your budget or not? If in doubt about the package that is charged is quite expensive, compare it with other photographer packages. Compare the prices and items you will get through the package.
4. Understand the package exactly
Understand exactly the package offered. What size album, how big is the poster frame. The picture is how many pieces. Any questions just keep asking the photographer. We are sure that no photographer will understand if you are not clear.
5. Where is the base?
Imagine if the event is in Terengganu but the photographer is in Kuala Lumpur. You have to pay more in terms of travel and accommodation costs. Often the package offered does not include these two things.
So if you can find a photographer who is actually based near your event. But if you can afford to pay more, what's wrong, right? Only, when it comes to accommodation, you also have to think. Also do not supposedly force the photographer to sleep at the bride's house once. Be professional!
6. See for yourself an example album
The people of Marhaen will not understand what a photobook, custom album, mockup album, sticky album mockup and many more are. So before you want to deal with anything, please let the bride and groom go down and meet the photographer himself. See the types of albums on offer. Yelah, sometimes the size of this album looks like a big number, if you can hhmm big A4 does not reach. So, be a wise bride and groom.
7. Explain the full tentative of the ceremony
As a customer who wants to use the services of a photographer, you MUST explain the full tentative ceremony to the photographer in advance. Tell them the details of the place (hall or house), exact time of marriage, sanding, night berinai and so on. Do not be nice later photographers just remember the marriage, suddenly there is a night berinai once. Get a stomach-conscious photographer fortunately. But you can be really strict, be smart and tell your men to use their own phones.
8. Choose whether you need one or more photographers
If it's a big type of event like Wedding of The Year, it 's best to take more than one photographer. Know that a photographer will not be able to cover the whole ceremony alone. So, if your event is big, we advise you to find a photographer who has his own team. Look at the package and be smart about negotiating prices with them.
9. Clear by way of payment
As a bride and groom, you need to be clear on how the payment starts from the deposit until it is completed while taking pictures and albums. Deal right with the photographer, how many times a payment has to be made. Make sure you receive the receipt so that you yourself know how much payment has been made and the remaining balance.
10. Make sure there is black & white
Probably not all photographers do this kind of thing. But we remind you that there is 'black and white' when you use their services. This not only simplifies your work but also simplifies the work of the photographer. It doesn't matter if your photographer is a good friend of yours, nowadays 'black and white' is really important.
For more information about malaysia wedding photographer, please visit  https://archandvow.com/