Tips for making your maid productive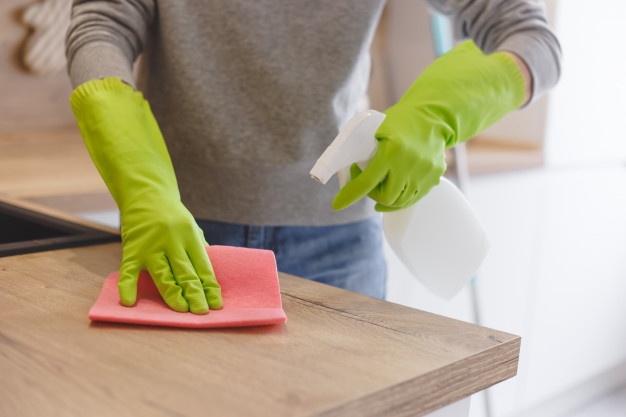 Productivity matters a lot in things we do. That's why you need the services of a maid in the Philippines, if you're within the area though. But sometimes, both online maid service platforms and those that are not online have received complaints pertaining to non-productivity of their maids. A maid is a human like anyone, we make ourselves work, or sometimes circumstances do. Your maid can be preoccupied with several personal thoughts and in this condition; she might not be able to perform as expected. You can invite her for a brief talk tending towards revealing the core of the problems in her mind that's clogging up her thinking and ability to keep things organized. This will go a long way in helping her to be productive as there is no psychological relief that can be compared with sharing your heart with someone you know that will empathize with you.
Sometimes, what your maid needs is that you should give her instructions using a language that she understands, "let your words be clear to her". Tell her what to do before the other, and emphasize the particular things you want her to do. These will keep ringing in her head. If your maid can read and write, tell her to write down your instructions. Malaysian maid services have received complaints about maids' forgetfulness which could be resolved by a little help. Sometimes, you can just help them write down the instructions and tell them to read them into your hearing. It is also advisable not to confound your helper with too many works at a time. You can let them finish one and instruct them to start another if you're around, but if you're not, you can send them a message or place a call giving another instruction, this is another viable way of improving the productivity of your maid.
Sometimes what your maid needs is a brief vacation from work. Perhaps she needs to see her family again, her children and empty the fearful thoughts of what conditions they might have been. Another method to enhance your maid's productivity is organization. You should always let her know what to do first before the other. You can even write this and paste it on the wall of her room, so she sees it every day and has almost memorized the sequence of her activities. Things will be far much simpler this way as she will adapt to loving the work if they are not the kind of back-breaking ones. Extra work deserves extra pay. This incentive will make any maid in Malaysia or elsewhere to even remind the employer of those extra little works. Maids also have a lot of bills on them to cover, so you can make the help to be mutual. In conclusion, you can simply enhance the productivity of your maid by showing your deep concerns for them and breaking the work into simple bits and giving a few helpful tips on how you want the chores done.
For more information about Maids Malaysia, please visit https://www.ydsmaidagency.com.my/