What will happen if we only teach children to use books?
Children will quickly get bored

Children are said to enjoy playing

Children are said to be slow to learn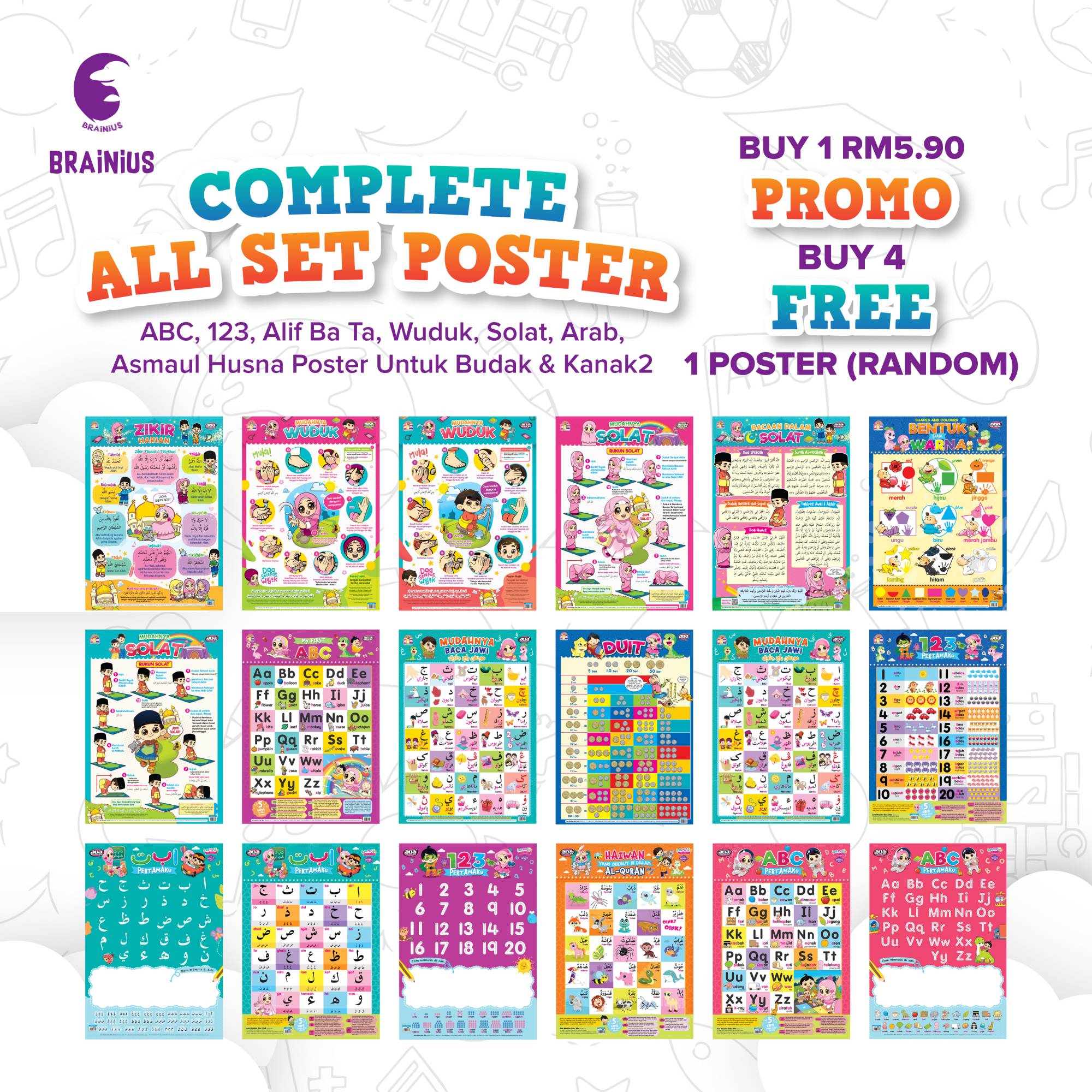 Poster 
A poster is a drawing or print that combines the use of lines, letters and colors in a visual presentation that displays one or more specific messages. Often posters are used as an attraction to an event or event to be held.
Posters can be used effectively in the classroom because the posters have a dynamic shape and colors can attract attention and can convey the message with spots. However, teachers should be careful because a poster can be outdated – the message will disappear little by little because the poster has become a 'habit' material! Therefore, in order for any poster to be truly effective, the teacher must always change it when the event or event has long passed. The same goes for charts or other graphics-don't make those materials just wall decorations! After the materials are used, remove them and save them for later use.
Advantages of Posters
Posters can be used well for a number of teaching and learning situations:
As a stimulus to interest students in a new topic or a new class or a particular school event.

As motivation to encourage students to attend GERKO reunion school activities, School Resource Center activities, Reading Movement Campaign, and others.

As a safety reminder in laboratories or workshops or certain situations.

As a promotion to give training or form good health practices or virtuous attitudes.
What is the content of the products sold by brainius?
18 complete and colorful poster options and interesting illustrations.
Preferred title:
– Daily Remembrance
– Ease of Ablution (Men)
– Ease of Ablution (Women)
– Easy Prayer (Men)
– Ease of Prayer (Women)
– Readings in Prayer
– Shapes and Colors
– My First ABC
– ABC PErtamaku
– My First ABC (Writing)
– Easy to read Jawi
– Duit
– 123 My first
– Alif Ba Ta Pertamaku
– My First Alif Ba Ta (Writing)
– 123 My first
– My First 123 (Writing)
– Animals in the Quran
Product summary:
– The poster combo set is a teaching aid to help parents in educating their children.
– It also introduces the child to the basic topics of learning easily.
– This poster supports entertaining learning and visual stimulation that is interesting, easy and creative.
– This poster also helps improve children's social and cognitive skills.
For more information about poster ana muslim Malaysia, please visit https://www.brainius.com.my/