Need New Bedroom Set for brand new house?


Grabit offer various type of bedroom furniture including bedroom set, wood bed, full leather bed, half leather bed, PU bed, PVC bed, Fabric bed, Sofa bed and more.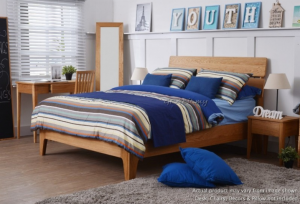 Getting enough rest is just as important as having your meals properly, for a tired body is not a productive one. All beds are designed to give you great comfort, great quality and durability so you can rest peacefully for a long time to come. Grabit strives to give the best at very affordable rates for their bedroom set!
For more about Bedroom Set offer by Grabit, please visit http://www.grabit.com.my/index.php/bed/bedroom-furniture.html