Progressive cavity (PC) pumps are ideal for gently dosing problematic media such as solids and abrasives at high pressures and viscosities.
They have unique capabilities since they are self-priming and valve-less. They can work with both low and high viscosity materials, as well as solids like fruit and vegetables.
They are frequently utilised for continuous, gentle conveyance and accurate dosing of challenging media such as abrasive and corrosive fluids because of their high process liability and suction capacity.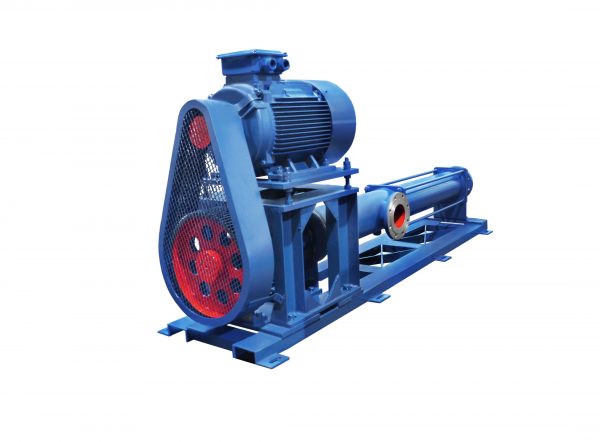 Advantages of Progressive Cavity Pumps
Excellent for solids and other tough media.

Can work with air-entrained, multi-phase, and abrasive fluids.

Dosage accuracy

Suitable for both high and low viscosity applications.

Allows for continuous, moderate, and low-pulse flow.

Self-priming

Does not vaporize

As a metering pump, it is quite precise.

High suction power

Flow and reverse rotation

Vertical operation is possible.

Quiet
The disadvantages of Progressive Cavity Pumps are as follows:
To keep the sliding (contacting) surfaces lubricated, a fluid film is required. When ran dry, these pumps fail.

Progressive cavity pumps are sluggish to move and do not create a lot of flow. This can be solved by the use of VFDs (variable frequency drives) and/or gear reducers, which raise installation costs. A VFD may be inconvenient depending on the application.

When viscous fluid does not flow rapidly enough into the pump, the volumetric efficiency of the pump suffers. This implies that the speed restrictions for the specified fluid and viscosity are critical (and should be carefully checked and adhered to).

PC pumps can only pump a certain amount of water.

Because of the rotor/stator fittings, slippage rates might be considerable, leading the pump to be inefficient.
The best uses for a Progressive Cavity Pump
Progressive cavity pumps are utilised in a variety of applications, including wastewater treatment, oil extraction, and food and beverage processing. They are ideally adapted to solids, low to high viscosity fluids, abrasive, poisonous, or corrosive media. Here are a few examples of potential PC pump applications:
Transfer of slurry and sludge

Cosmetics, creams, and lotions (non-lubricating and lubricating oils)

Paint and varnish

Adhesives

Fruits and vegetables that are shear-sensitive
For more information about Progressive Cavity Pumps, please visit https://thermacgroup.com/