Do you want to find a photographer on your wedding day? Here are some tips on choosing a wedding photographer.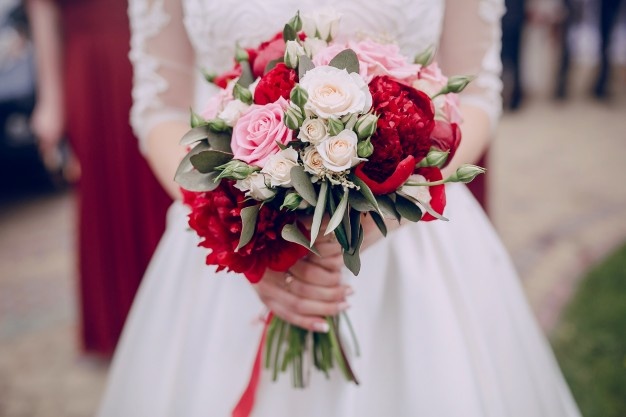 1. Check the Photographer's Background
There are many amateur and professional photographers in Malaysia, but choose either a freelancer or a reputable company. For example, can they use their page to many likers? If you want more certainty, ask your married family or friends. My sister can refer to the photographer before. Of course there are pros and cons that they can share. It's okay, just to avoid a fraud case. You don't want to be like that, do you?
2. Get Photographer Information
Contact number. Now it's famous with whatsapp. Nice to meet you.

Full address of shop / home – This address so you know where the photographer lives or where he lives. It's fine, having a photographer near your wedding is great. Save on transportation costs. What do you see?

Website

Social sites like Facebook and Instagram
3. Check out the Photographer Experience
This photographer's experience is important. The longer he is involved in the industry the better. Because these bride-to-be skills are not available for a month or two, it is all yer sister's birthday. Instead of playing with the camera, the camera is drawn. Many techniques are used to create beautiful images. For example, never see a bride-focused picture but a background blur. Experienced photographers are not good at younger sister. On the other hand, the position of the bride is that style. If you don't look stylish, the bride looks like a tree in the picture. Body sinks, head lifts and leg openings are all taken to create The best Photo. It's a long way. It's nice to say your sister can see the testimonials of previous customers. Why is it OK?
4. Check Out The Quotes And The Packages Offered
Ask for a list of packages and quotes offered for you to choose from. Typically, from RM500 up to thousands of dollars. Make sure you understand the contents of the packages. What kind of album, picture quantity and so on. Take a survey of at least 3 photographers. Compare the 'items' you will find in the package worth the price.
5. Additional Charges
Is that an extra charge? This charge is not mentioned in the details in the package. It depends on the location of your sister's ceremony. The further, the more expensive it is to pay for the transportation. Both are paid lodging fees. If the ceremony lasted two days. There must be a place to stay overnight. So, this charge will be included once in the package as an additional charge. Are you clear?
6. Contract Agreement
Contract agreements between photographers and customers are also important. Haa. My sister remembers buying a house where there is a contractual agreement. This contract is important to know. Just in case it's the photographer's attitude to not show up at the wedding, my sister didn't come to find a photographer last minute. By the way, there is a photographer missing in action after his sister's full payment haaa haru-haru is the time to file a police report because evidence is missing. That's why before my sister wanted to hire a photographer and make a payment, black and white agreement. Isn't it easier for you to deal with your sister in the future?
7. Appointment
Yes. Applying for the services of a photographer needs to make an appointment first. Yela is like a younger sister before dating, she needs to know who she is, where to sit and more. This time my sister could be the interviewer and ask all the questions that bothered me, my aunt, the photographer.
For more information about Wedding Photographer Malaysia, please visit https://archandvow.com/