Opening a photocopying business has become the right choice lately, because the number of consumers continues to increase every year, even though there are currently printers, it is still a favorite copier because the price of photocopying services per sheet is very cheap. Photocopying businesses have spread not only in big cities, but also in many villages because villagers also need photocopiers.
Photocopying businesses generally stand together with other businesses such as stationery and internet cafes. The most important thing in this photocopy business is the result of the photocopied data that is produced, the better the results, the more crowded the photocopy business is. In addition, prices and services to consumers must continue to be improved.
What may be a problem is when the copier has a problem, this is of course very detrimental to consumers, especially if consumers are in a hurry, therefore choosing a photocopier for business is not playing games. Must be thorough and must be in accordance with your needs.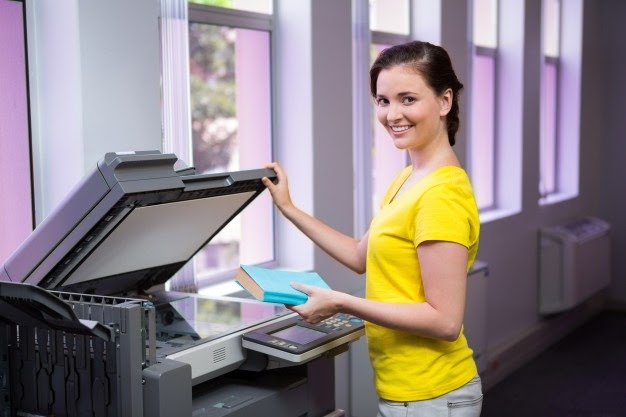 Tips for Choosing a Copier for Business:
The first, of course, is that you have to choose a copier from which brand you want to buy. Actually, for now, almost all brands are very good, depending on you
just want to buy a copier from which brand, maybe what you need to pay attention to is the price difference from the same copier. In general, people will prefer a cheaper price, this of course returns to you as a potential buyer.
Pay attention to the spare parts and service place
All types of machines can experience problems, be it minor, moderate to damage. Likewise with photocopiers, which at any time can have problems. From this, before deciding to buy a photocopier, you have to find out if there are spare parts and service places for the copier that you bought.
Indeed, every brand already has its own service center in Indonesia, it's just that not all service centers spread to all districts / cities, maybe only in provincial capitals, if we are outside the designated city it will be troublesome for us. Seeing this, of course we have to be smart in choosing a copier with the support of spare parts and service centers.
Choose Trusted Distributors
In general, photocopiers on the market enter Indonesia through distributors and not all distributors are fully responsible for the copy machines they sell. Make sure if the distributor is fully responsible, especially for the warranty provided. Make sure the distributor provides clear information and matches the product being sold. In addition, find out the condition of the photocopier, whether new, reconditioned or used. Usually the price is quite influential in this case.
So from that it would be better if you buy a photocopy machine and bring an experienced partner to get a photocopy machine that suits you. Because it does not rule out the distributor cheating you and providing unqualified goods.
Guarantee is a guarantee provided by the seller to the buyer in the event of damage caused by internal factors such as production or assembly errors. Guarantee is very important because with the guarantee we do not have to replace the damaged components with our money, because it has been borne by the seller. Quality goods are generally accompanied by a warranty, except for a used photocopier that you bought from your office, maybe the warranty has expired for a long time
From the conclusion above, the guarantee is very important and new photocopiers must be guaranteed. The point is, don't buy a photocopy machine carelessly, because the price is not cheap, don't regret it later.
For more information about Photostat machine rental Malaysia, please visit https://www.psos.com.my