If you're in the market for a new roof, the first decision you probably considered was whether to choose a metal roof or asphalt shingles.
Metal roofs are gaining popularity nowadays for several reasons. For most homeowners, making the decision is a matter of whether they're willing to pay the higher initial cost.
Certainly, some homeowners aim to achieve the best of both worlds, seeking the advantages of a metal roof while attempting to reduce costs by hiring a general roofer, or even worse, by opting to install the metal roof themselves instead of employing professional metal roof installers.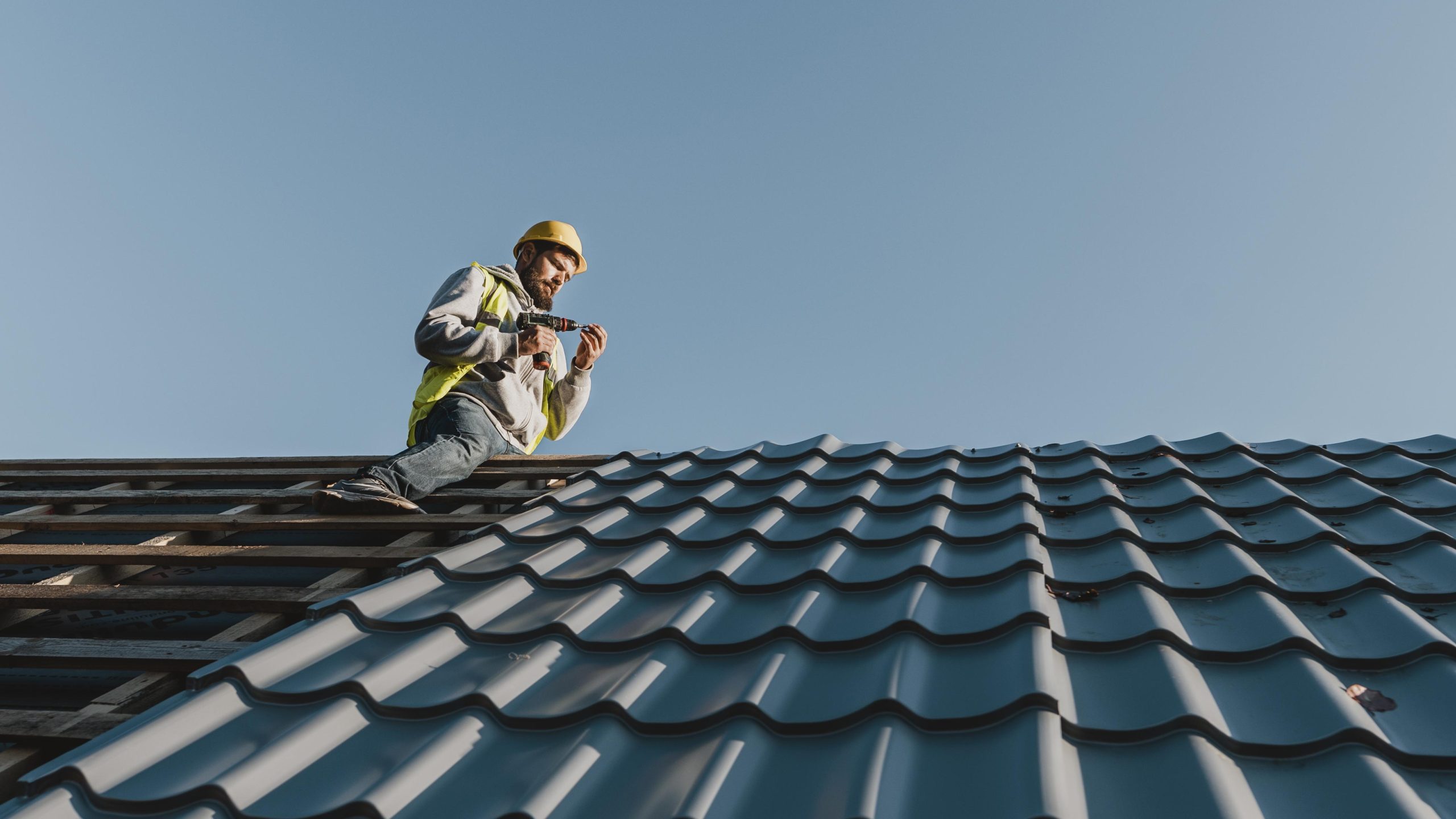 There are several reasons you need to hire a professional metal roof installer for your metal roof project.
Using Specialized Techniques
Installing a metal roof doesn't follow the same steps as installing roof shingles. There are precise techniques, skills, and types of equipment involved.
It's also important that your roofer knows how to handle metal roofing materials. Incorrect handling can damage metal before it gets a chance to live on your roof.
Only a professional metal roof installer has the necessary expertise for the job.
Making the Roof Last
New roofs aren't cheap, no matter what material you choose. You want to protect your money by making your roof last as long as possible. A metal roof could last as long as 50-70 years.
The installation process has a significant impact on how long your roof lasts. In fact, it could cost you more, in the long run, to hire an inexperienced installer and lose years off the life of your roof.
Therefore, your professional roof installer is more of an investment than an expense.
Staying Safe
One of the most dangerous home repairs you can attempt is to try to install your own roof. Between the dangerous tools and the risk of falling, your safety is at serious risk if you try to do your roof yourself.
The paramount rationale for engaging a professional metal roof installer lies in their possession of the necessary equipment and expertise to execute the task with utmost safety.
When you hire an installer, you aren't passing the risk to someone else. You're giving the job to someone who can get it done with a far lower risk of injuries due to extensive training in fall arrest.
Preventing Collateral Damage
We've all seen videos online of home repairs gone wrong. It might be funny to watch when it's someone else's home, but it isn't so funny when you're on the receiving end.
A roofer who doesn't know how to handle a metal roof can do untold amounts of collateral damage. You could end up with a leaky roof and water damage, broken windows, and more.
The list of what can go wrong is endless, and it isn't worth the risk of hiring an unprofessional roofer.
Faster Installations
Of course, an experienced professional metal roof installer can replace a roof or install a new one faster and better than any average DIY enthusiast because they not only have sufficient knowledge but also the equipment and professional workers required to do the job with precision. It is, therefore, obvious that it will take much more time for an inexperienced and untrained homeowner to do their roofing work, and even after investing their valuable time, there is no guarantee of a waterproof installation.
It is essential to understand that fixing the roof requires precision that can only be achieved with continuous work, and even a simple mistake of not hammering a nail can cause considerable damage to your roof in the long term.
Lack of roofing knowledge could lead to unintended damage, prompting the need for a professional roof installer later on, ultimately costing you more time and money; hiring a licensed contractor from the start saves both resources.
One of the main reasons to hire a licensed roof installer is the fact that if the installer or one of his employees makes a mistake, he is responsible for repairing the mistake without you having to pay an extra fee.
For more information about metal roof supplier malaysia, please visit  https://www.yarker.my