A total of 40 units of plastic injection molding machines ranging from 20 tons to 1200 tons, adopting branded Japanese and Taiwan high precision injection press and electric motored driven unit.
The plastic injection mold fabrication is extensively used for making several products required in different industry verticals.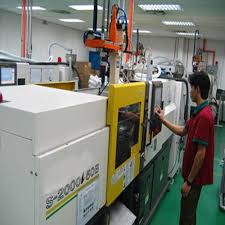 Their team is  proudly offer a range of specialist injection molding technologies including:
horizontal injection molding

Vertical Molding

Insert Molding

Co-Molding

In Mould Decoration

Gas Assisted injection Molding
H.H. Precision Mould Sdn. Bhd. (HH) works closely with plastic suppliers locally and internationally to maintain knowledge of the vast array of materials available for plastic injection molding including specialist engineering grade materials, and decorative materials.
HH has a comprehensive in house tool design service working closely with the in house tool room which provide a seamless transition from product concept, design for manufacture and into volume production.
HH also offers an integrated assembly service for injection moulded parts providing post mould finishing for moldings including: gluing, electroplating and component assembly.
For more information about Plastic Injection Molding, please visit https://www.hhmould.com/services/injection-molding/